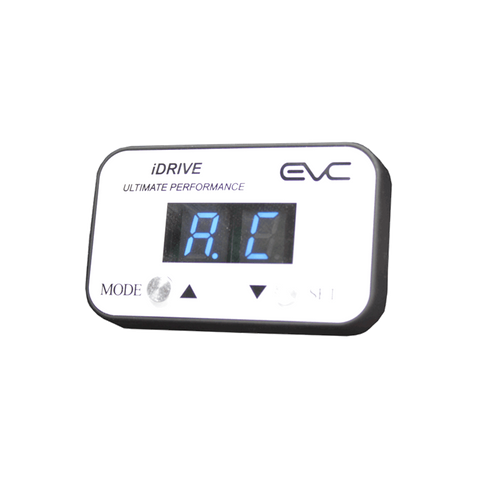 IDRIVE - PLUG & PLAY THROTTLE CONTROL KIT TO SUIT ISUZU D-MAX TF (2012 ON), ISUZU MU-X UC (2013 ON), LEXUS IS250, GSE20R, GSE30R (2005-2016), LEXUS IS250C
or make 4 interest-free payments of $73.75 AUD fortnightly with
More info
or 6 weekly interest-free payments of

$49.16
What's this?
---
---
IDRIVE - PERFORMANCE CHIP TO SUIT ISUZU D-MAX TF (2012 - PRESENT), ISUZU MU-X UC (2013 - PRESENT), LEXUS IS250 GSE20R, GSE30R (2005 - 2016), LEXUS IS250C GSE20R (2009 - 2016), LEXUS IS350 GSE21R, GSE31R (2010 - 2016), LEXUS LS460 USF40R (2007 - 2012), LEXUS LX570 URJ201R (2008 - 2016), LEXUS RX270 AGL10R (2012 - 2016), TOYOTA CAMRY ACV40, ACV40R, AHV40, AHV40R (2006 - 2012), TOYOTA FORTUNER , GUN156, GUN156R (2015 - PRESENT), TOYOTA HILUX GGN120, GGN120R, GGN125, GGN125R, GUN122R, GUN123, GUN123R, GUN125R, GUN126R, GUN136R, TGN121, TGN121R (2015 - PRESENT), TOYOTA LANDCRUISER 200 SERIES, 76 SERIES, 78 SERIES, 79 SERIES (2007 - PRESENT), TOYOTA PRADO 150 SERIES (2009 - PRESENT), TOYOTA TUNDRA _K5_, USK56L, USK57L (2007 - PRESENT)
NOTE: LANDCRUISER 76, 78, 79 SERIES SUITS MODELS WITH FRONT AIR BAGS (09/09 ON)
PLUG & PLAY FITMENT
Many modern vehicles use 'fly by wire" throttle technology.  This system relies on a sensor that measures the pedestal pressure and position and sends a signal to the vehicle's engine computer which converts to accelerations.  May of these fly by wire systems have a noticeable delay.
iDrive allows you to tune the signal from the accelerator pedal with multiple inbuilt settings  to ensure you find a setting that suits your driving style.
iDrive includes an automatic control function that changes the level of throttle performance based on pedal pressure.  So, if you are in traffic and accelerating gently, the iDrive will select setting 1.  If you are accelerating hard to overtake, towing a heavy trailer, or just having fun, iDrive will select 9.
The result is the smoothest aftermarket control module on the market. 
---
We Also Recommend